Welcome to the
Florida Retired Educators Association
Pension Questions or Pension Bank, Address Changes etc.? Please contact the Florida Retirement System: 850-488-4742
Interested in FREA Members to hire or volunteer? 
Statewide or National organization/company? Click button at right to see the rates for advertising in the quarterly published FREA Bulletin. 
Localized organization/company? Please contact the Units in the area you need.  Click button at right to go to the Unit Contact page. (Not all Florida counties have FREA Units.)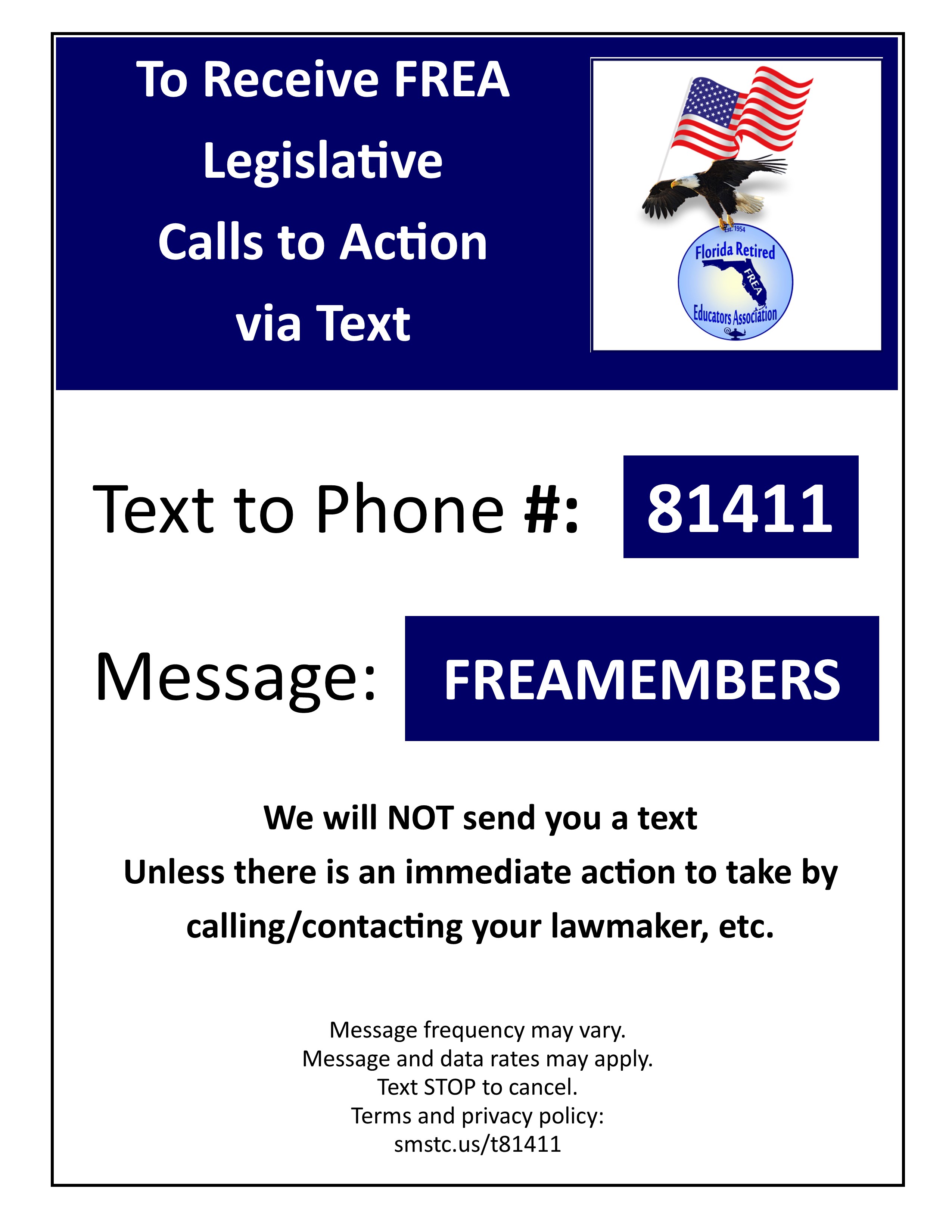 Do you call your Legislator and then not know what to say?  A few tips in this document can help you make effective phone calls that make your point clear, and make an impact.

Thanks to You, the Bill to Dismantle the Florida Pension Fund was defeated.  This Year. 
According to reputable sources it will be back next year.  So FREA is not relaxing and please stay tuned as we gear up to educate our Florida Legislators on why ...If it ain't broke, don't fix it!
Talking points for calling your Legislator.
Modify to suit you or use as is. Try using the phrase 'Did you know…?' and then use a statistic from AARP in Florida Pension info sheets you can find here.   
Sample opening line for calling your Legislator.
It is a mistake for policymakers to switch new hire education employees from defined benefit pension plans to 401(k) type programs.
Examples:  
Did you know that the spending from pension benefits in Florida pays $5.9 Billion in wages to Florida workers through restaurants, retail, and services?

Did you know the average pension benefit is $1,894 per month? This allows retired state employees to have a modest and independent life in retirement. 

Did you know that pensions are a good deal for taxpayers? Investment income pays most of the pension: $71.3%; Employers pay $25.2%; and Employees pay 3%.  
FREA Members Continue to Give Back and Enhance the World Around Them!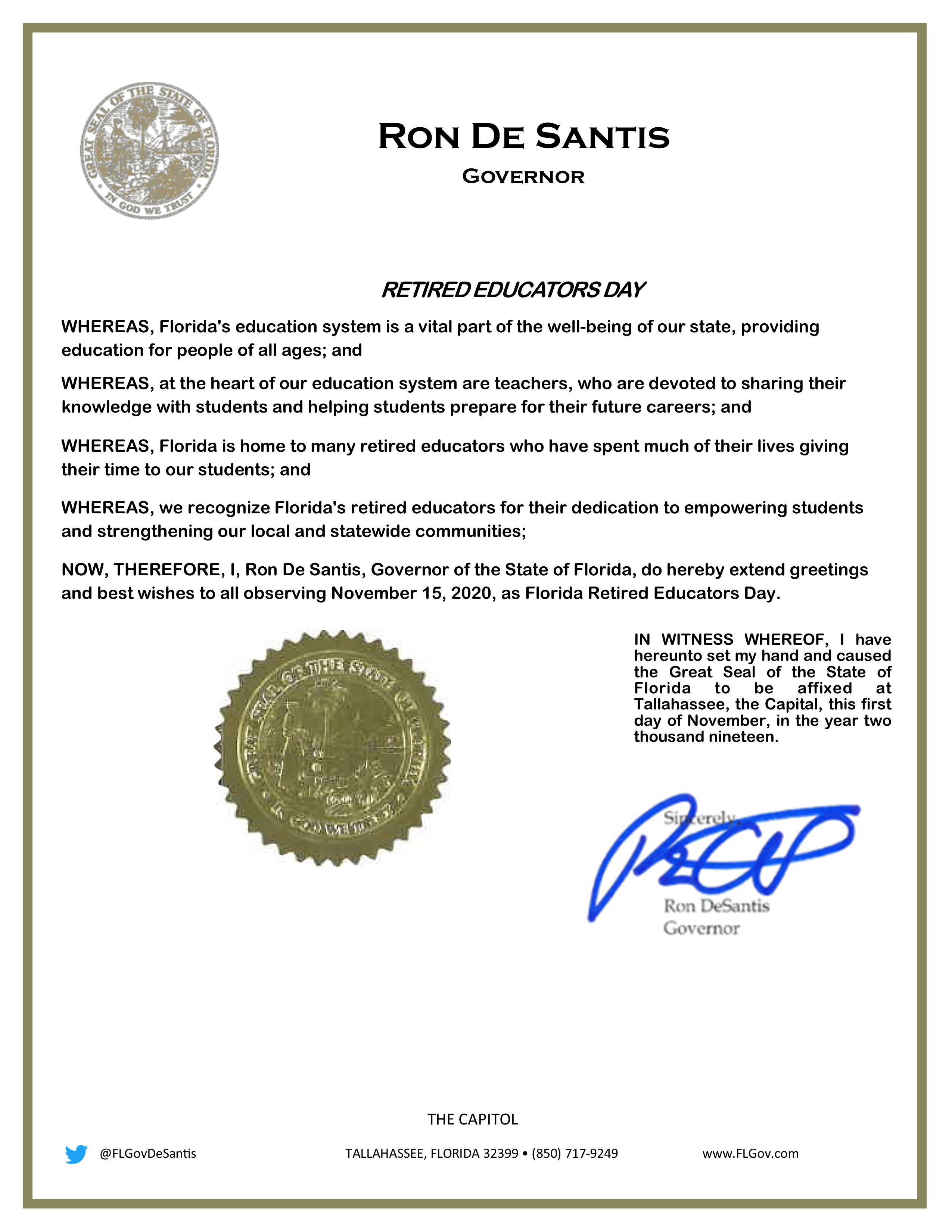 The History of the
Florida Retired Educators Day Proclamation
In 1979, FREA Member Fay M. Milton of MacClenny, FL began a two year quest to create Florida Retired Teachers Day.
The recognition for the day was first requested in 1979 and a proclamation was issued for the 3rd Sunday in October by then Governor Bob Graham.
In 1980 the proclamation was again requested and again Governor Graham proclaimed the 3rd Sunday in October as Florida Retired Teachers Day.
On June 1, 1981 the proposal was passed as a law that the 3rd Sunday in November would be recognized as Florida Retired Teachers' Day.   It was signed by Governor Graham.   This particular date was chosen because it is the Sunday preceding National Education Week, which starts the third Monday of November.
To Download and Print a copy of this map click on the image below.  For information on individual units please go to the Resources page and look for a link to a Website, Facebook page or Newsletter.  If no information is available, please contact the FREA Office: info@frea.org
Pension Questions or Address Changes etc.? Please contact the Florida Retirement System: 850-488-4742