April 9, 1954:  The Retired Teachers of Florida organized as a section of the Florida Education Association (FEA).
The purpose for organizing was to promote the economic, social, and professional status of retired teachers, and the exchange of information of value to them; to safeguard and improve retirement benefits by promoting passage of legislation; and to promote the involvement of retired teachers in community service and the decision-making process in state and local governments.
1971:  The Florida Retired Teachers section was reorganized as the Florida Retired Teachers Association (FRTA), an affiliate of NRTA, the education arm of AARP.  Their goals remained the same, with one important distinction:  FREA is a non-partisan organization that advocates for issues in line with the FREA Mission Statement, not individual candidates.
The 45+ local units work and volunteer in their communities
District training workshops and local unit meetings held during the year
Leadership Symposium
State Annual Convention held in the Spring
Sponsors Florida Retired Educators Day celebrated the 3rd Sunday in November
Served by the FREA Board of Directors, active committees working on pertinent issues, and a dedicated FREA staff.
The History of the Florida Retired Educators Day Proclamation
In 1979, FREA Member Fay M. Milton of MacClenny, FL began a two year quest to create Florida Retired Teachers Day.
The recognition for the day was first requested in 1979 and a proclamation was issued for the 3rd Sunday in October by then Governor Bob Graham.
In 1980 the proclamation was again requested and again Governor Graham proclaimed the 3rd Sunday in October as Florida Retired Teachers Day.
On June 1, 1981 the proposal was passed as a law that the 3rd Sunday in November would be recognized as Florida Retired Teachers' Day.   It was signed by Governor Graham.   This particular date was chosen because it is the Sunday preceding National Education Week, which starts the third Monday of November.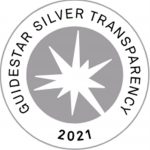 The Florida Retired Educators Foundation
Florida Retired Educators Foundation (FREF) was established to provide:
Scholarships for future teachers;
Grants to current teachers for special projects;
Grants to  Educators in Financial Crisis.
You can find applications for all of these on the Scholarships, Grants and Contests page on this website.